Taoiseach Micheál Martin and Minister Simon Harris launch Creating Our Future
Taoiseach Micheál Martin T.D. and Minister for Further and Higher Education, Research, Innovation and Science Simon Harris T.D. have today launched Creating our Future, to gather ideas from people all over the country on research that could shape a better future for all. Speaking at the launch event, Taoiseach Micheál Martin said: "This is an […]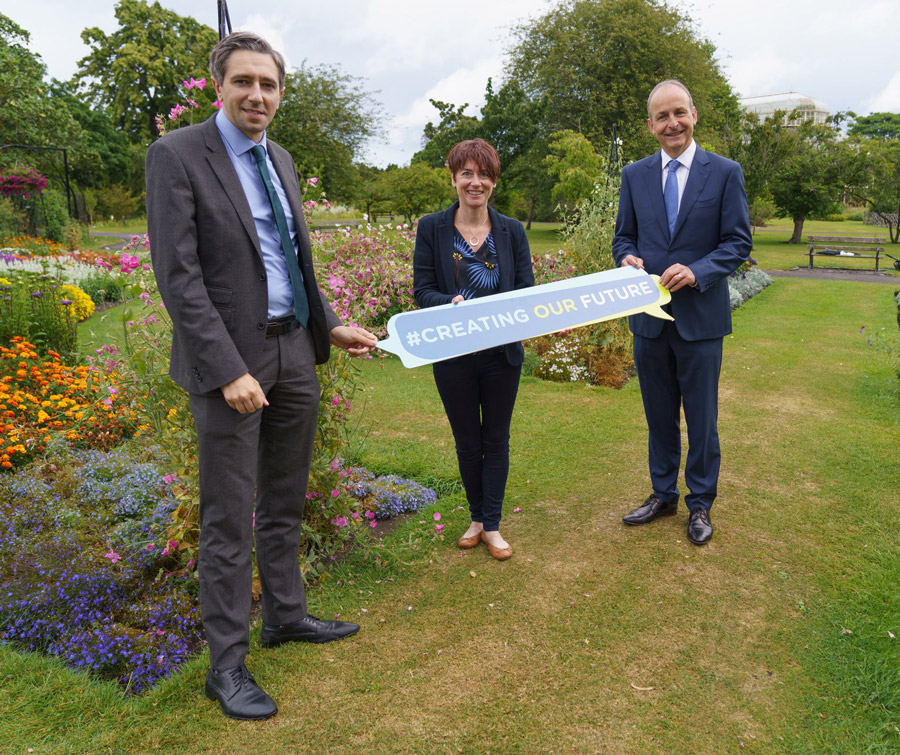 Taoiseach Micheál Martin T.D. and Minister for Further and Higher Education, Research, Innovation and Science Simon Harris T.D. have today launched Creating our Future, to gather ideas from people all over the country on research that could shape a better future for all.
Speaking at the launch event, Taoiseach Micheál Martin said: "This is an important opportunity to contribute to shaping future research. I encourage everyone to get involved, this isn't for any one section of society, we want to engage everyone in conversations in communities across the country, to inspire curiosity and generate ideas for research that will shape our future."
"As we set out on an ambitious and transformative path to build capacity and capability across the entire research and innovation system in the coming years, it's vital that everyone has an opportunity to contribute."
Creating Our Future will ask people and communities across Ireland to submit ideas through a dedicated online portal, which is open until the end of November 2021. This national brainstorm invites everyone to submit ideas to tell us what researchers can do to create a better future.
Minister Simon Harris said: "Since last year, Covid-19 has highlighted, like never before, the vital role that research has played in mitigating challenges facing the country. But we have many more challenges and opportunities that research rigor and analytical excellence can help us with to build a better future for Ireland. Good ideas and curiosity are the starting point for most research, and nobody has a monopoly on good ideas. So, we are asking everyone to submit that idea that they have been thinking about or have a conversation with their neighbours, host an event with a researcher or in your local community to think about what might make a difference and let us know."
Commenting at the launch, Julie Byrne, Global Head of Nokia Bell Labs External Collaboration Programs and Chair of the Advisory Forum, said: "I look forward to collaborating with all of the members of the Advisory Forum to support the delivery of Creating Our Future. Over the coming months we will have many conversations about research across the country to gather ideas from our communities that research can tackle to create a better future for all of us. I encourage everyone to get involved so that we capture ideas from all communities across the country."
The platform for ideas submission is open from now until the end of November. To submit your ideas and to find out how to get involved go to CreatingOurFuture.ie All responses submitted to the portal will be collated and shared with an independent expert panel, comprised of researchers and civil society leaders, who will distill the ideas into a report for Government.