Creating Our Future submissions close
The Creating Our Future Roadshow made its last stop at Trinity College Dublin on Tuesday 30th November. Chair of the Expert Committee, Linda Hogan, discussed ideas with students ahead of the submission deadline at midnight on Tuesday 30th November. The Expert Committee and Working Groups now begin the task of analysing the data, to ensure […]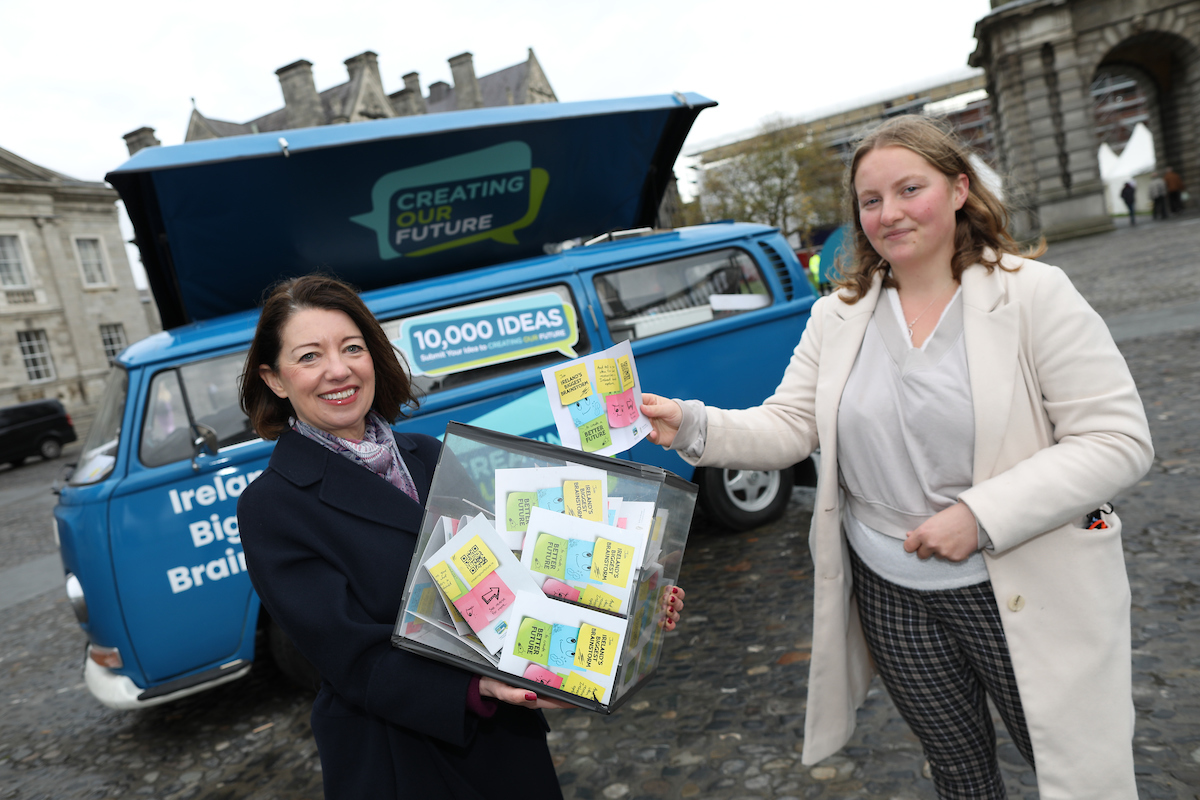 The Creating Our Future Roadshow made its last stop at Trinity College Dublin on Tuesday 30th November.
Chair of the Expert Committee, Linda Hogan, discussed ideas with students ahead of the submission deadline at midnight on Tuesday 30th November.
The Expert Committee and Working Groups now begin the task of analysing the data, to ensure that the findings reflect the public's voice and recommendations are developed to inspire research in Ireland.
The committee will submit their draft findings to the Campaign Steering Committee in February 2022.
Following this, a report will be submitted to Government in March 2022 with your ideas to inspire future research in Ireland.
Thank you to everyone who participated in Ireland's biggest brainstorm and submitted an idea to the Creating Our Future campaign.