WATCH: Creating Our Future Highlights
We would like to thank everyone throughout the country who submitted ideas to Creating Our Future during the public engagement phase of the campaign. The Expert Committee, Expert Working Groups, a technical analysis team and a design team are now analysing the data, to ensure that the findings reflect the public's voice and recommendations are […]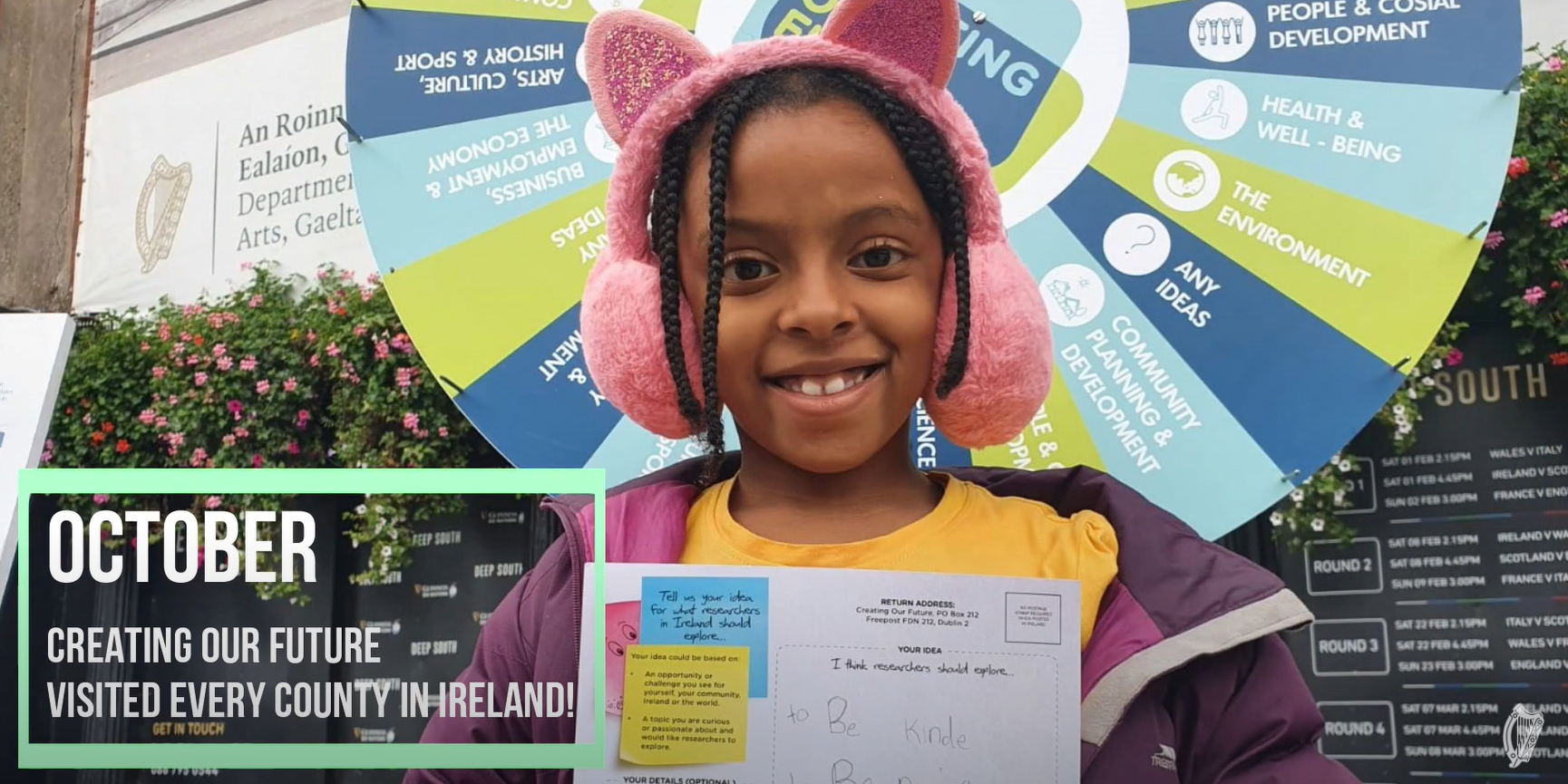 We would like to thank everyone throughout the country who submitted ideas to Creating Our Future during the public engagement phase of the campaign.
The Expert Committee, Expert Working Groups, a technical analysis team and a design team are now analysing the data, to ensure that the findings reflect the public's voice and recommendations are developed to inspire research in Ireland.
Chaired by Professor Linda Hogan, Trinity College Dublin, the committee will submit their findings to the Campaign Steering Committee in February 2022. The committee will complete their role at the end of the campaign in March 2022.
WATCH highlights from the campaign to date: